Creek Crossing RV Park
The following Rules and Regulations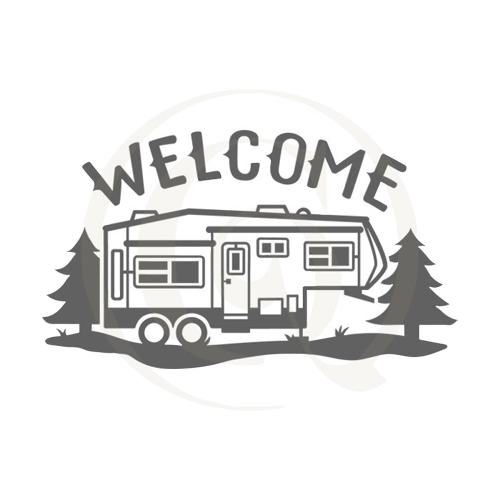 are part of your agreement with Creek Crossing RV Park for the space you have rented.

If you have any questions or concerns our management team will be happy to assist you. It is our management team that will interpret and enforce these rules in a professional manner.
Rent Payment & Fees
Rent is due on arrival, monthly guests will be billed monthly from the date of arrival.
Late check-outs must be approved through the office.
Late payment fees are $10.00/day and will be imposed automatically starting on day two.
Management reserves the right to request cash payments.
No refunds or credits for early departures.
Our rates are subject to change.
General:
Check-in time is 11:30 am and check-out is 11:00 am.
Please call the office to make arrangements if you are checking in late.
Quiet hours are from 10:00 pm to 6:00 am. Please be respectful of your neighbors and other guests.
Don't hang towels, clotheslines, and/or clothes outside your site. We provide a 24-hour laundry facility for these purposes.
No campfires are allowed at sites.
Washing of vehicles, RVs or trailers is not permitted on the premises.
No vehicle maintenance activities or fluid changes of vehicles are permitted.
No fences or outdoor pens are allowed without approval from Management.
No coolers or storage containers are to be stored around your RV.
Each guest is responsible for the care and cleanliness of their site and decorative landscaping.
Children must be supervised in community areas.
We operate on septic system, please do not flush anything but RV toilet paper.
Parking & Vehicles:
Please slow down…the speed limit is 5 1/2 MPH in the Park.
Parking is allowed only in your reserved site or the provided overflow parking areas.
Only one RV plus two vehicles per site permitted, there is an added fee for additional vehicles. Short-term overflow parking only at designated parking areas.
RV and Site Appearance:
We reserve the right to refuse service to any RV based upon its appearance, age and/or condition. You must keep your RV in good working condition and clean at all times.
Monthly guests, a 10 year rule will be imposed, manager can over-write upon review of photos of motorhome.
Unless performed by a licensed, on-site RV repair company, no maintenance, repair or overhauling of vehicles and/or RVs is allowed in the park. No oil changes please.
Trash:
Trash must be in proper garbage bags and you are responsible for disposal of trash into the trash bin at the entrance of the park.
Trash is picked up on Monday, Wednesday and Fridays.
Smoking and Alcohol:
No Smoking is permitted in any of the parks facilities. This includes restrooms, laundry room and office.
No open fires are permitted in the park except in the designated areas.
No Alcohol in public areas or any of the park's facilities.
Violators will be asked to leave immediately.
Pets:
We do have breed restrictions – NO aggressive breeds allowed in park. Please note, an up-to-date shot record should be available.
*Additional restrictions may apply
All pets must be kept on a leash at ALL times. NO free ranging.
No pets allowed in the office, laundry room or bathrooms at any time. Service animals must have verification papers.
Pet deposits are required to be bagged and placed in trash container. Not picking up after your pet will result in your being asked to leave the park.
Guests with barking or disruptive pets may result in the camper being asked to leave without refund.
Creek Crossing would like to have everyone's stay with us to be peaceful and relaxing and we enforce these rules to achieve this goal.
Dog Park Rules:
Use Park at your own risk.
Owners are legally responsible for the behavior of their dogs.
Dogs must be leashed while entering and exiting the park.
Dog waste must be cleaned up by their owners immediately.
Owners must be within the dog park and supervising their dog with leash readily available.
Dog handlers must be at least 16 years of age.
Children under 10 must be accompanied by an adult and supervised at all times.
Aggressive dogs must be removed immediately.
Thank you for observing the rules, allowing all our campers to have a pleasurable experience!!!